We are committed to providing our customers with the highest standard of quality products and services. This is accomplished by the constant upgrading and monitoring of our entire quality system.

Our company's quality system is AS 9100D and ISO 9001:2015 certified. We utilize the most modern inspection techniques and equipment to assure our customers the quality of their metal stamping products.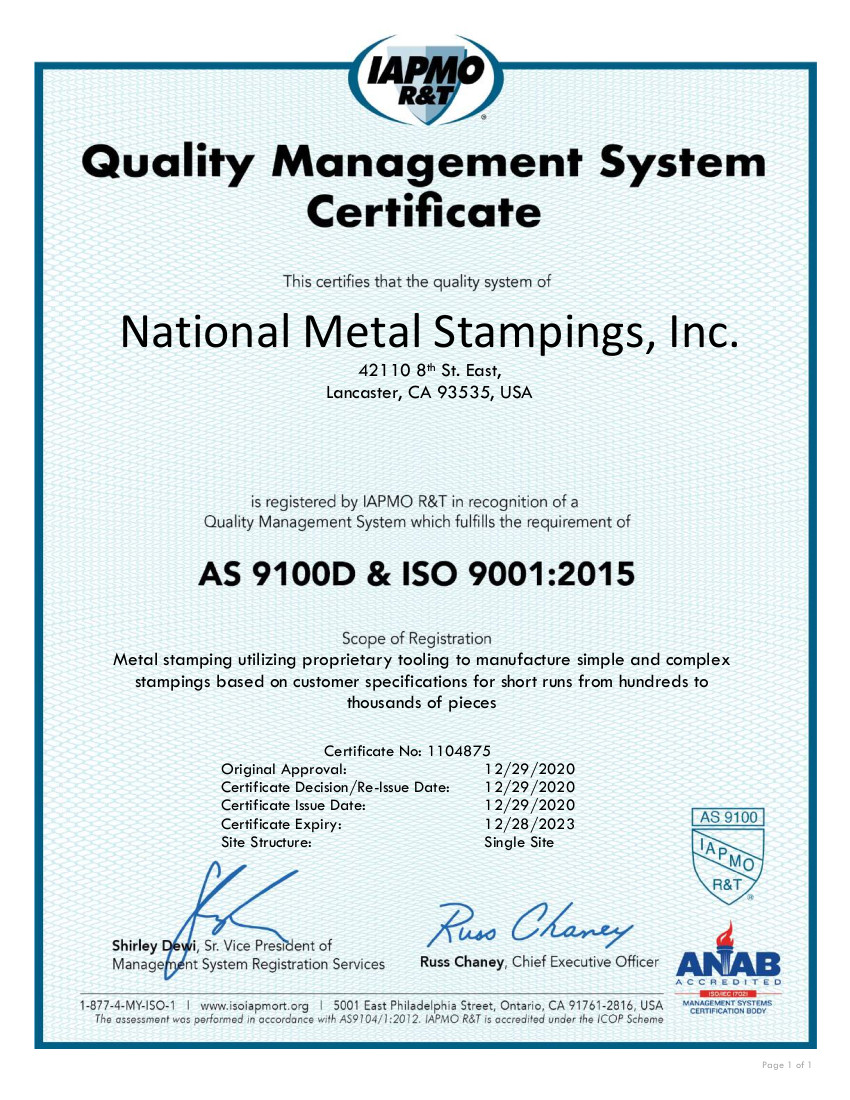 Click image above to enlarge
Please watch our video below for more information!